Les Marais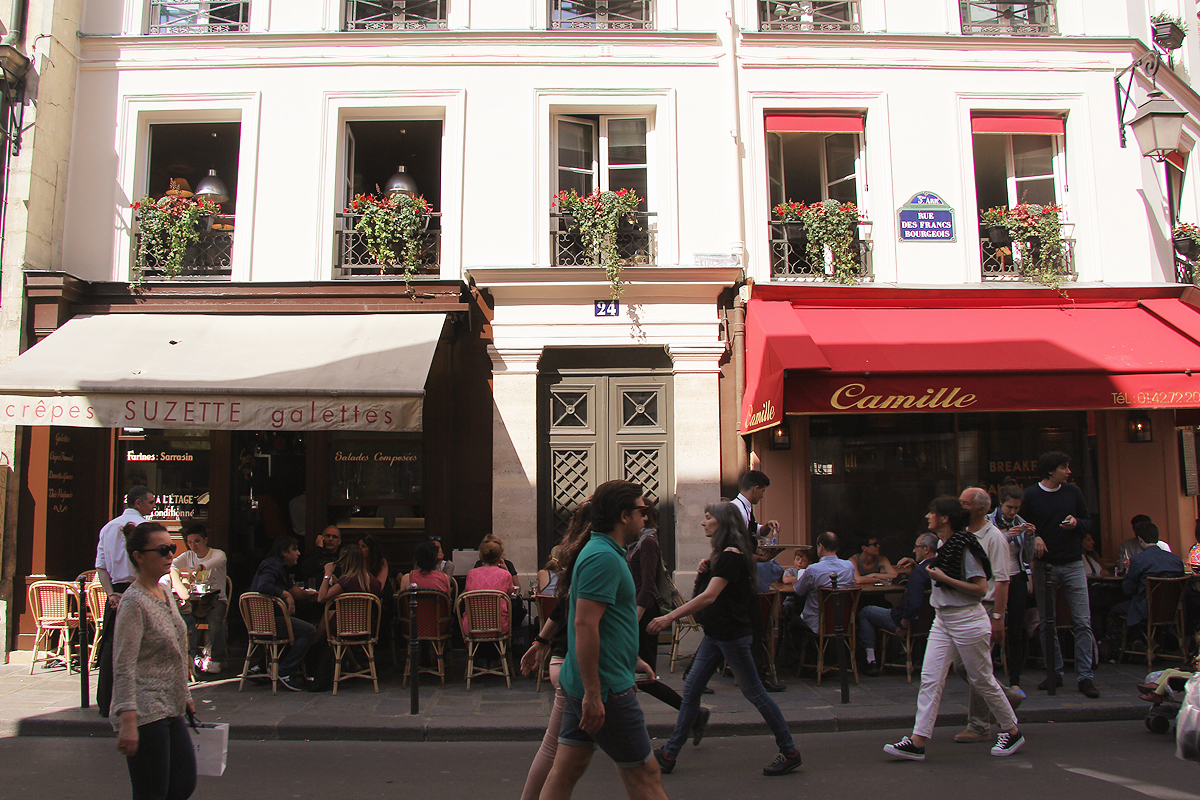 Can't believe that I've been missing again for so long.
Moving and settling down takes so much time and trouble, and much crazy headache for serious (whyu) slowpoke technicians (rage) . Now I think I can finally say, I'm settled. But right after everything seems to be fixed in the new place, I'm back to my hometown for a short relaxation holiday. Here I am, sitting in my quiet living room, finally posting these.
24 Rue des Franc Bourgeois was almost a place where I could call it my new place. But I couldn't battle rich income lawyers with their extraordinary status and their equally rich parent guarantors - and so I lost my chance renting this perfect place. Why can't they pick a bigger apartment with their better pay?!
Now, where exactly is this place?
Its in the heart of Les Marais. 3rd and 4th district in Paris. Easily accessable on metro Ligne 1, at Saint Paul. You can actually start from Hotel de Ville. But with all the random intersection, I still haven't even figure out how to walk to my favorite yogurt gelato store. I don't know about the specifics myself, but this is a quartier filled with old buildings, lots of unique shops, some quite many expensive designer boutiques. It's super busy on Sundays. Especially Sundays, it's wonderful like the best place to be, because (in my opinion) most places are dead on Sundays. And until recently, someone told me that this quartier is where gays hang out. I don't know how true that is and it doesn't bother me probably because I'm a girl , I'd still like to spend my Sunday chilling out on a cuppa coffee Chocolat Viennois, sitting by the road and do the Parisian thing.